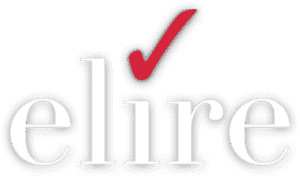 Choose Success
Elire helps our client partners achieve success by efficiently implementing, upgrading, and integrating enterprise software investments and industry best practices, processes, and procedures.
Elire is an Oracle Consulting Partner with a PeopleSoft and Oracle Cloud Product focus celebrating over sixteen years of experience in successfully completing projects for our customers.  Our mission: We deliver success by efficiently implementing, integrating, and upgrading your software investments in the following practices: Cloud Services, PeopleSoft Services, Treasury Management Services, Managed Services, E-Business Suite Services, and Strategic Advisory Services.
Over 200 clients in the Public Sector and the Fortune 500 Financial Services, Utilities, Retail, Manufacturing, Healthcare, Education, and Professional Services Sectors have benefited from Elire's hands-on guidance. See how your company can choose success with Elire.
On September 23rd and 24th, Elire hosted our first-ever treasury experience! This two-day virtual event was offered entirely online and with free registration. Attendees came to connect, engage, and learn! Now more than ever, it's important to protect your organization's bottom line. Staying on top of industry trends is an important part of making educated, strategy-based, business decisions. 
An on-time, on-budget PeopleSoft HCM 9.2 Upgrade and simultaneous assessment and implementation of ePerformance and Manager Dashboard modules.

Read More

ATCO engaged Elire for a two-phase Oracle Cloud Cash Management Assessment & Re-implementation.

Read More

Elire was engaged to perform hands on development of over 100 PeopleSoft Test Framework (PTF) scripts in City of Albuquerque's existing FSCM Environment, and 50 scripts in their HCM environment.

Read More

Elire and Emory are currently partnering together to upgrade Emory's heavily customized PeopleSoft FMS 9.0 system to release 9.2.

Read More

FM Global selected Elire for a Current State disconnect analysis, People Tools Upgrade, and custom 9.2 Functionality.

Read More