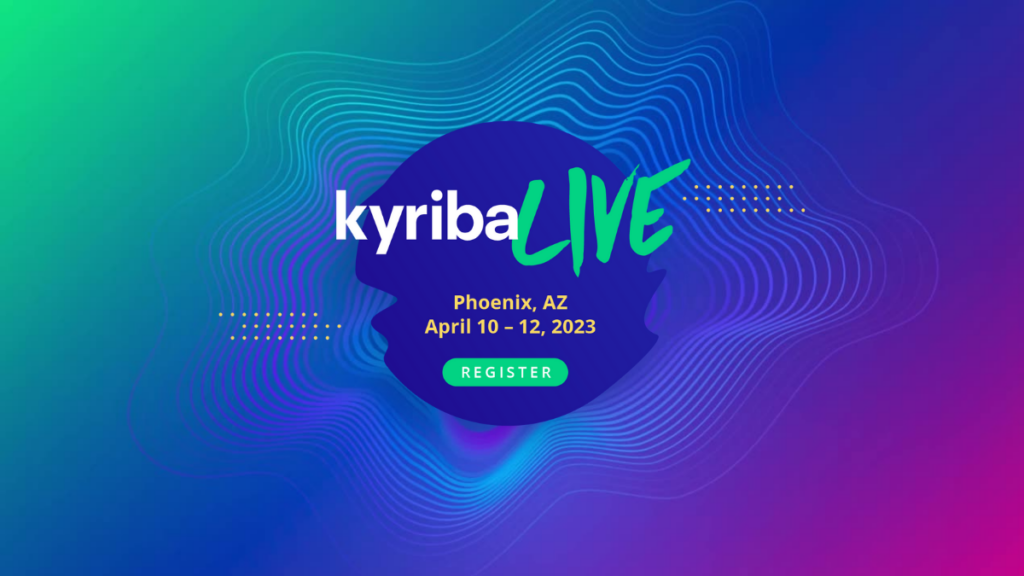 KyribaLive is more than just a conference, it is a place where Treasury professionals can gather to foster innovation, build community, and guide industry wide finance discussions. This year, Kyriba Live 2023 is taking place in Phoenix, Arizona on April 10th – 12th, and here's a few reasons why we think you should attend:
Quality Educational Sessions and Guided Discussions
Expert-led sessions covering Liquidity Planning, Real-Time Payments, Kyriba Feature Deep Dives, and so much more will be available for attendees throughout the three-day event. At the previous 2022 conference, over 50 industry experts presented. Additionally, at the 2023 event, a host of different presenters will be attending and offering over 30 CTP accredited sessions. This industry expert event will provide innovative and engaging educational content. Don't just take it from us – at KyribaLive 2022, 96% of respondents reported they "loved the content".
Connect with Leaders in the Treasury and Finance Community
This conference provides Treasury and Finance Professionals with an opportunity to engage with their community face-to-face. Community building and networking are at the forefront of KyribaLive 2023 and encourage greater problem solving, new ideas and technologies, and accelerated business performance within the treasury industry. KyribaLive is projected to have over 650 industry professionals on site and scheduled Happy Hours to promote and facilitate networking. This hands-on event will transform the way you tackle treasury and finance issues within your own Treasury Management System (TMS).
Elire is a Platinum Sponsor for KyribaLive 2023
We want to see you there! Elire is a proud Platinum Sponsor of KyribaLive 2023, and we want to make sure you take full advantage of all the treasury tools at your disposal. Optimize your Treasury Management System (TMS) and utilize Kyriba Live expert sessions to build a TMS that works better for you. The KyribaLive conference is a great place to grow your treasury skillset, treasury knowledge base, and finance expertise, all while making new connections within the industry.
Don't miss this opportunity to grow and engage as a treasury professional and register for KyribaLive 2023 today! To register for KyribaLive 2023 or learn more about session specifics, view the KyribaLive 2023 website here. In the meantime, subscribe to the Elire Treasury Newsletter and stay up to date on all things Treasury and Finance. Follow Elire on LinkedIn and Twitter to get Treasury and KyribaLive 2023 updates directly to your phone.