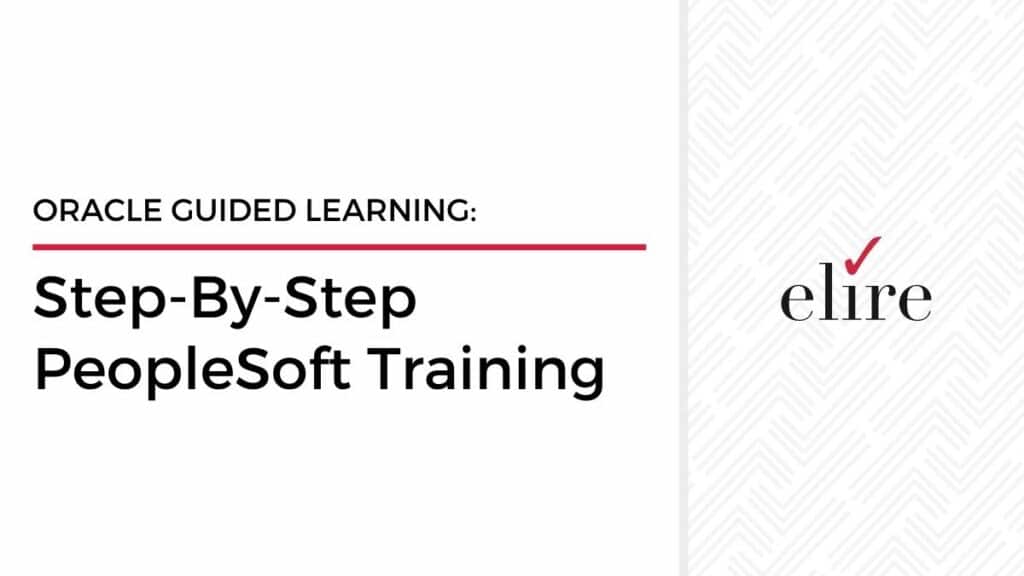 Staying up to speed with upgrades and enhancements to your applications can give your organization the opportunity to leverage new functionality, which can ultimately improve productivity and efficiency for your business processes. But, doing so means that your users will have to adapt to changes that the new upgrades or enhancements bring to your current processes. Managing this change can be difficult, so ensuring that users have access to effective training to assist them is vital. Oracle Guided Learning (OGL) helps ensure that your training is consistently updated and optimized for your users, and ultimately helps accelerate your implementation while allowing you to keep up with any updates and releases.
Below, we'll discuss Oracle Guided Learning, how it trains PeopleSoft users to quickly adapt to changes that upgrades may bring, and how it can provide value to the entire life cycle of your PeopleSoft practices.
What is Oracle Guided Learning?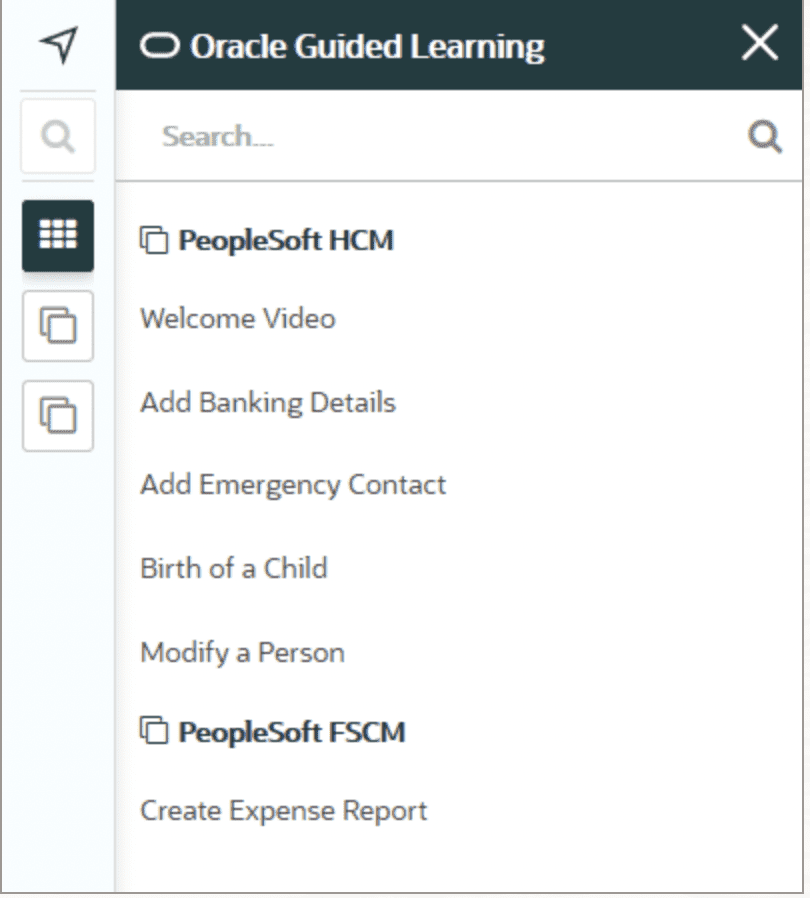 Oracle Guided Learning (OGL) is a cloud platform that provides guidance to ease and accelerate the adoption of your web-based applications. Initially developed as support for Oracle SaaS applications, OGL now replaces the User Productivity Kit (UPK) and supports your PeopleSoft training with personalized training content that can be accessed at the point of need.
When business processes change, employees are faced with learning curves that may impact productivity. Oracle Guided Learning ensures that your employees are educated and able to complete any task, on any application or software.
By providing step-by-step direction and custom learning content, your employees can better adjust to changes and adapt to new intended business processes with the help of personalized and configured assistance. The guided learning support ensures that your employees can be productive in a new environment from day one.
Enhanced Productivity for Varying Business Processes
Companies looking to reduce support tickets, streamline adaptability, and improve the employee user experience will see value in OGL and its ability to improve productivity of processes.
For PeopleSoft applications, OGL can be used to build guided processes for tasks, which can be accessed at the time they're needed. As users enter transactions into the system, OGL will guide them through, step-by-step, until they've completed the task. OGL can greatly reduce the need to seek help desk assistance that could delay productivity. Not only can users become more productive, but HR teams can see a reduction in the number of support calls, allowing them to focus their time on more strategic tasks.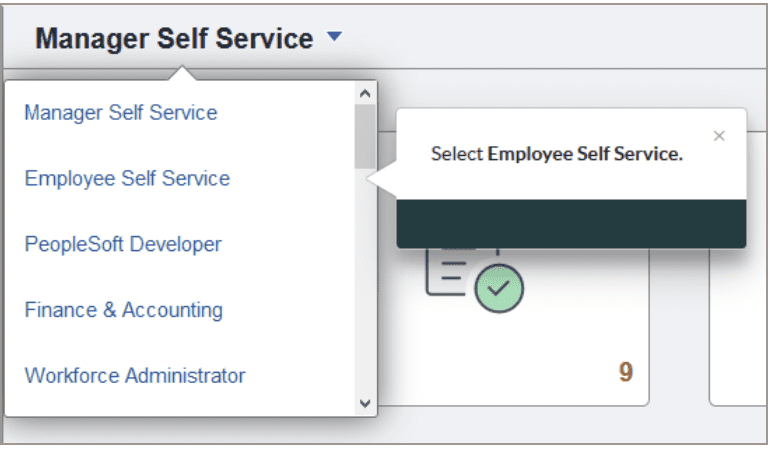 Analytics to Improve Training
Real time guides will assist users as they enter complex or unfamiliar transactions into the system, and associated analytics can be used to evaluate which guides users need the most. After a user leverages a guide, an end-user feedback survey will ask the user to indicate its effectiveness. Using the OGL analytics dashboard, PeopleSoft Administrators can monitor the usage and effectiveness of the guides based on the end-user feedback survey results. Then, they can optimize them where necessary by linking support tickets to training guides deemed insufficient.
You'll want to ensure that your OGL content remains current as new updates and enhancements change any system processes. As new PUM or PeopleTools releases emerge, it will be important to update training guides to address changes that the new features bring to your users.
If OGL seems like a valuable tool for your organization, there are a few things to consider upon implementation for PeopleSoft. OGL Cloud Services are available to all PeopleSoft customers and are sold on a subscription basis, with discounts available for UPK to OGL conversions.
Considering this, you'll want to address your unique business needs and evaluate how effective your current training initiatives are for your users. Elire is here to help. Reach out to [email protected] to speak with an expert who can help you evaluate whether OGL may be a good fit for your training needs and learn more about the oracle guided learning implementation process.
To learn more about how to ensure your PeopleSoft users are adapted to new processes, check out our blog post "How-to Create Effective PeopleSoft Training."