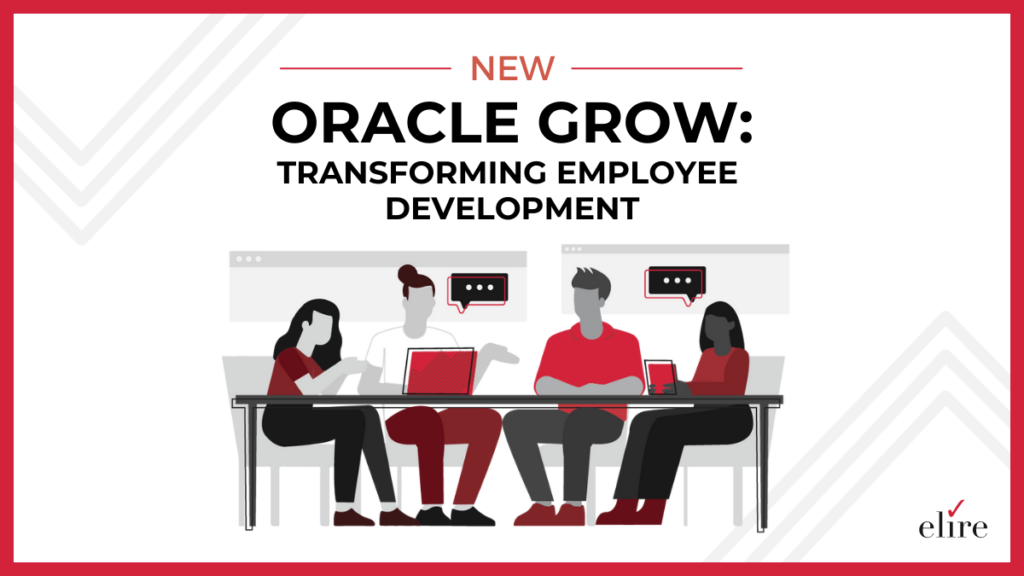 In an era defined by uncertainty, adaptability has become the cornerstone of organizational success. It's important to position employees not just to survive, but to thrive in these ever-changing environments. Luckily, Oracle ME within Oracle Fusion Cloud HCM (Human Capital Management) understands the significance of fostering employee growth!
Oracle ME is a comprehensive employee experience platform that guides employees through professional and personal activities, provides responsive Human Resources (HR) support, and cultivates communication within an organization. The Oracle Cloud HCM platform offers tools to enhance manager-employee relationships and connect employees with their peers – promoting a stronger sense of workplace belonging. To learn more about the Oracle ME application, check out the Solution Overview.
In September of 2023, Oracle introduced a new solution within the Oracle ME platform called Oracle Grow. Oracle Grow is a comprehensive Human Resources platform that unifies employee learning, aids in skill development, and nurtures career mobility. Below we'll explore notable features of Oracle Grow, its diverse applications, and its overall benefits.
Notable Features within Oracle Grow
Oracle Grow takes a data-driven approach and leverages AI to provide employees with personalized growth opportunities. It continuously recommends the most relevant skill development options, enabling employees to succeed in current roles and prepare for future career shifts. Additionally, within the platform, employees can discover personalized growth and create goal-based learning playlists. These playlists include various ways to develop through coaching, classes, and more.
Offering flexibility and personalization, Oracle Grow empowers employees to visualize future career pathways. Employees can explore AI-recommended roles they may not have considered or gain insight into skills required to qualify for these roles.
Utilization of Oracle Grow
Providing a unified Human Resources platform for employee learning and skill development, Oracle Grow eliminates the need to multi-home various programs. This simplifies the process for both employees and managers and ensures that skills stay relevant in changing work environments. Additionally, managers can leverage Oracle Grow to gain insight into their team's skills, identify gaps, and personalize skill requirements. This enables managers to guide teams more effectively and adapt to shifting priorities.
Oracle Grow's engaging employee experience allows for skill expansion and future-focused career development. Oracle Grow's ability to connect employee skill development to business priorities ensures that employees have the right skills and knowledge to drive the business forward. Ultimately, this translates into better products and services for consumers.
What's Next
Oracle Grow, as part of the Oracle ME employee experience platform, is a game-changer in the world of employee development. By unifying learning, skill development, and career mobility, Oracle Grow addresses the many different challenges employees are facing today. Businesses embracing Oracle Grow can empower employees, enhance overall employee experience, and ensure their workforce has the skills needed to excel in any business landscape. 
 If you have any questions regarding Oracle Grow, please contact [email protected] or subscribe to Elire's Monthly Cloud Newsletter for innovative Oracle Cloud HCM updates. For more information on the platform, view the Oracle Grow Application Overview. 
Looking to optimize your Cloud application? Take a look at Elire's Path to Cloud Webpage for next steps in your Cloud Optimization journey including opportunities to leverage new Oracle Cloud features, expand your footprint, or manage your Cloud application support. In the meantime, follow Elire on LinkedIn and Twitter to stay up to date on all things Cloud HCM.