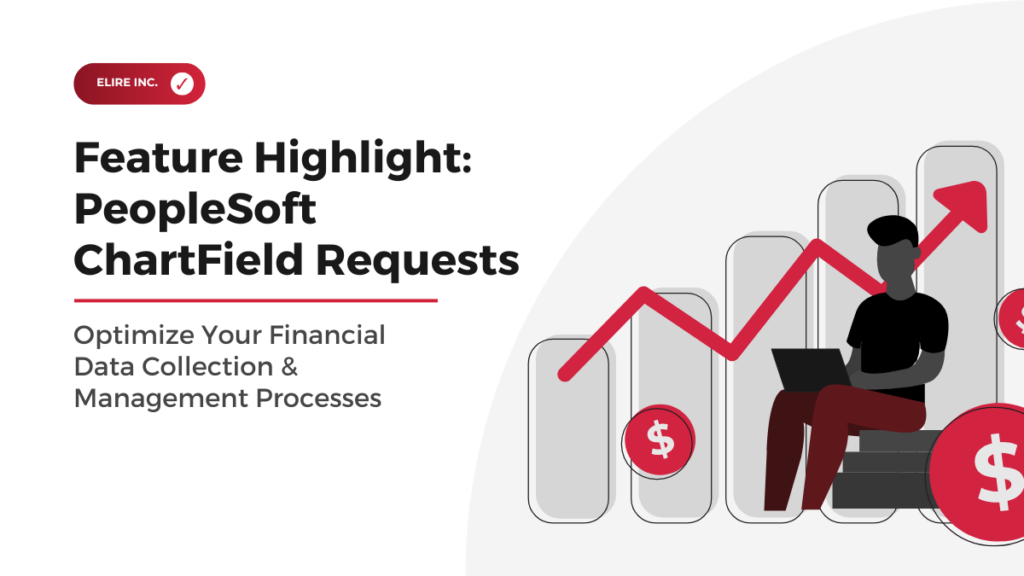 What is PeopleSoft ChartField?  
PeopleSoft ChartField operates within the different segments of PeopleSoft Enterprise Resource Planning's (ERP) chart of accounts. PeopleSoft chart of accounts is made up of various segments, each representing a unique category of information. These segments are referred to as ChartFields and are used to define and capture the various attributes of financial transactions, including cost centers, fund sources, company departments, specific projects, and accounts.  
Allowing you to track financial data in a very detailed manner, PeopleSoft ChartField is critical for capturing financial data in a meaningful way. These in-depth data points provide greater visibility into financial operations. Additionally, capturing data at the ChartField level empowers you to generate more comprehensive reports and performance analyses, which in turn, helps you make more informed financial decisions. For a more detailed overview of PeopleSoft ChartField systems, take a look at Oracle's "Understanding PeopleSoft Chartfields" overview.
PeopleSoft ChartField Requests  
When an organization needs to add or modify a ChartField, they must submit a ChartField Request. This request typically involves filling out a form that includes information about the new ChartField, including name, type, description, and attributes. The request may also include information on why the request is being filed, as well as how the new ChartField will be used. Once a request is approved, the new ChartField is added to the chart of accounts in PeopleSoft and financial transactions can be recorded using the new ChartField.
Governed by strict policies and procedures, the ChartField Request process ensures that new ChartFields are added in a controlled and consistent manner, and that new ChartFields comply with regulatory requirements and align with the organization's financial goals and objectives. Additionally, Chartfield Request leverages Approval Workflow (AWE) which allows Chartfield Adds/Changes to be routed for approval to user/user groups.
Overall, PeopleSoft ChartField request is an essential process that allows you to more efficiently manage your company's financial data. By actively using PeopleSoft ChartField and ChartField Requests, you and your organization can generate detailed and accurate financial data analysis. Optimizing your PeopleSoft ChartField system allows your company to build a competitive financial advantage and improve overall financial performance. For more information on filing a ChartField request, check out this "Oracle PeopleSoft ChartField Request" breakdown.
What's Next?
If you're looking to optimize your financial data collection and management processes, PeopleSoft ChartField and ChartField Requests may be the answer. By submitting ChartField Requests in a controlled and consistent manner, you can ensure the accuracy and integrity of your financial data. Additionally, if you're currently using PeopleSoft ChartField Request and want to improve your processes, Elire can help! For more information on PeopleSoft ChartField please reach out to one of our Elire PeopleSoft Experts at [email protected].
Looking to transition from PeopleSoft and begin your Cloud journey? Don't worry we've got you covered there too, take a look at Elire's Path to Cloud webpage for next steps in your PeopleSoft to Cloud journey. In the meantime, follow Elire on LinkedIn and Twitter to receive PeopleSoft updates directly to your phone.