Key Considerations for Optimizing Your ERP Investment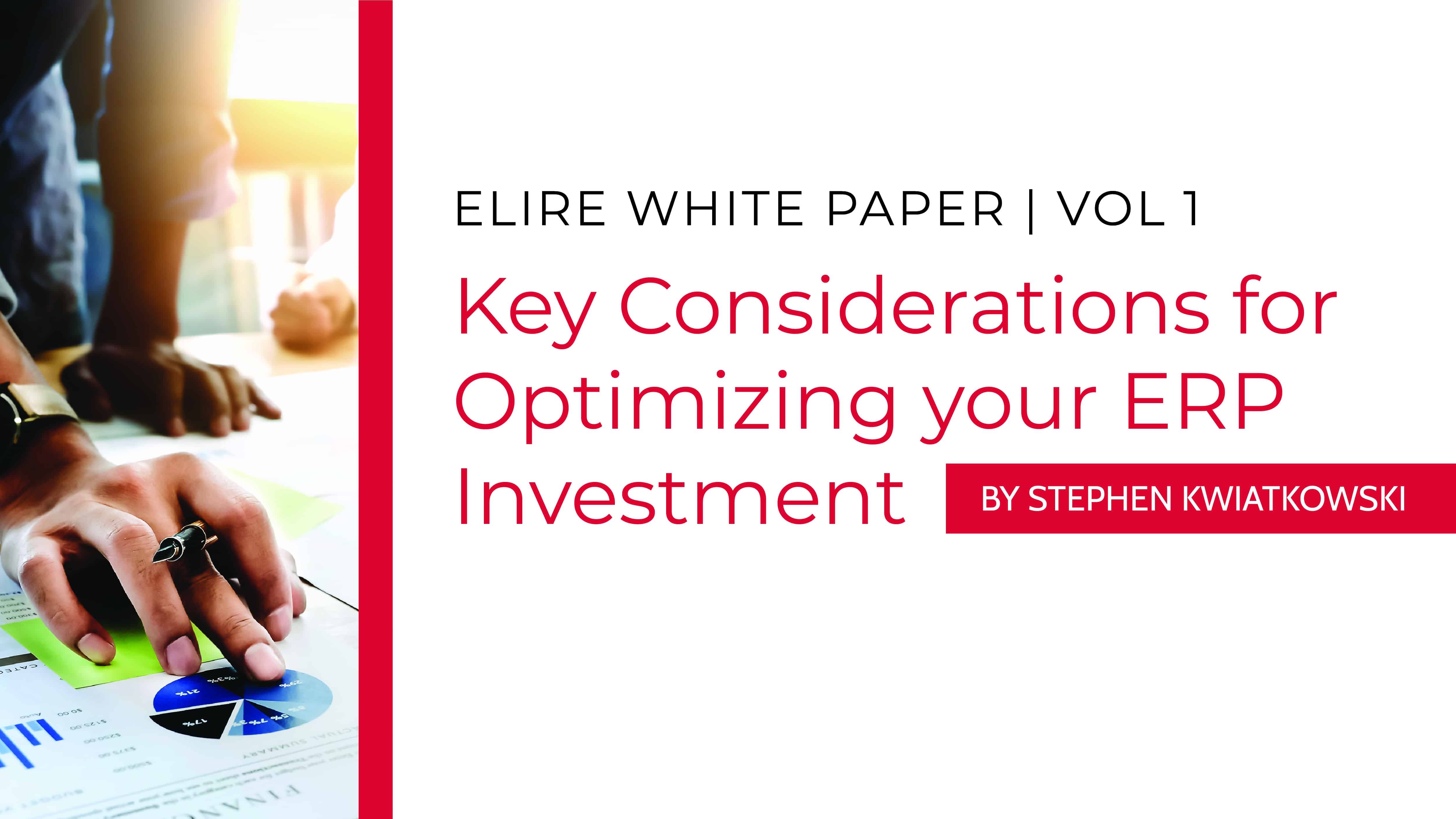 Thank you for your interest in Elire's, "Key Considerations for Optimizing your ERP Investment." This white paper will highlight several important considerations
that any enterprise should bear in mind as they evaluate their ERP investments and internal resources with an eye towards the future. For more information on our Cloud Services, visit our services page here.
White Paper: ERP Optimization
Download the ERP Optimization White Paper!