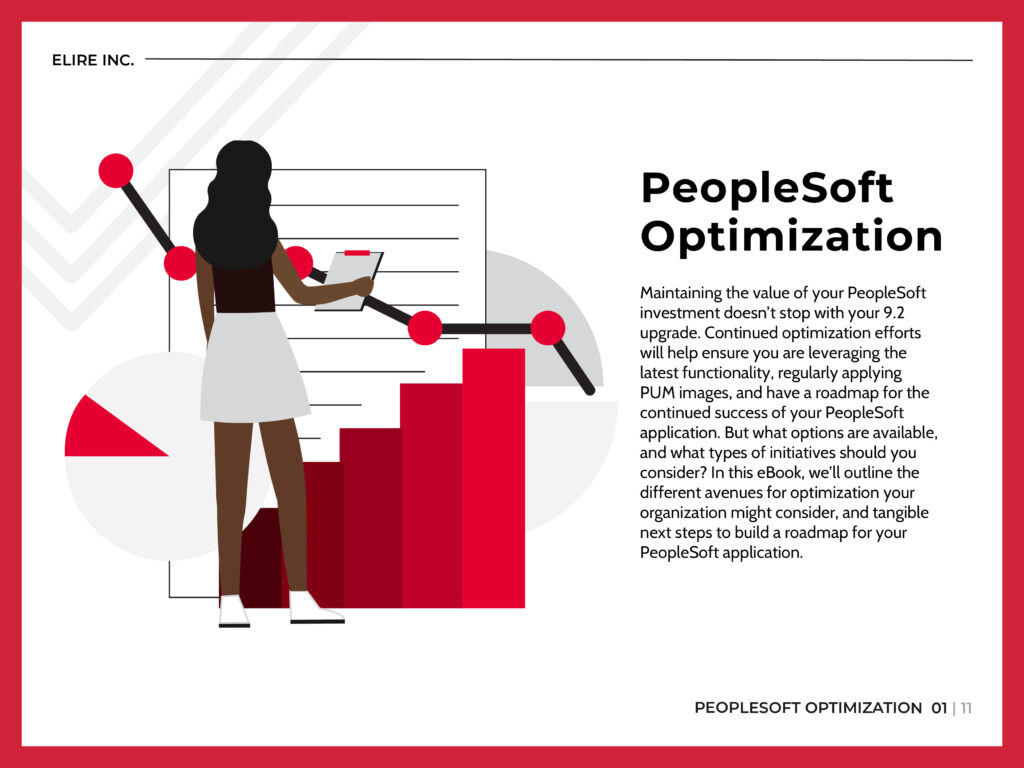 Maintaining the value of your PeopleSoft investment doesn't stop with your 9.2 upgrade. Continued optimization efforts will help ensure you are leveraging the latest functionality, regularly applying PUM images, and have a roadmap for the continued success of your PeopleSoft application. But what options are available, and what types of initiatives should you consider? In this eBook, we'll outline the different avenues for optimization your organization might consider, and tangible next steps to build a roadmap for your PeopleSoft application.
PeopleSoft Optimization eBook
Download the PeopleSoft Optimization eBook!