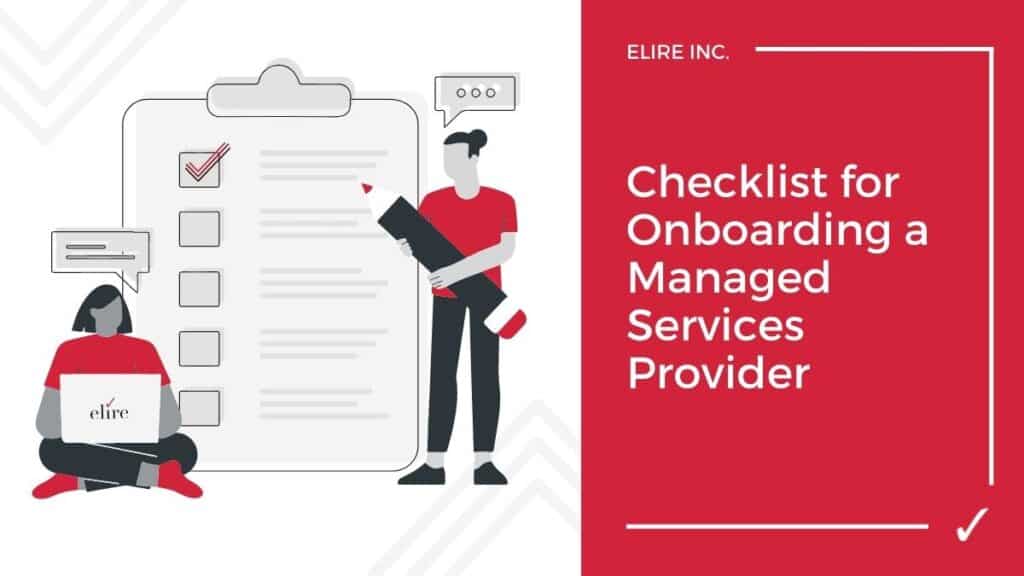 What is Managed Services?  
Technology is ever changing but keeping up with technological changes that can improve your IT applications is complex. Although complex, ensuring that your applications are up-to-date and running smoothly is vital to maintain business and process efficiency.
By partnering with your organization, a Managed Services Provider (MSP) alleviates the complexities that upgrades, enhancements, and optimizations bring, while also acting as a safety-net to your applications. With expertise in end-to-end application management and maintenance, an MSP can help you stay current with technology and business changes while also ensuring that you're maintaining regulatory and statutory compliance. An MSP may work on application development, incident management and/or release management, special projects related to security, end-user training, change management, and more.
Read more on selecting and MSP with our recent article, "Tips & Considerations for Selecting a Managed Service Provider."
If you've made the decision to leverage the value of an MSP, there are a few things you should expect to see throughout the MSP onboarding process. Below, we'll provide you with a managed services onboarding checklist that you can use to ensure the orientation of your MSP runs smoothly.
MSP Onboarding Checklist
1. Onboarding Questionnaire 
You should expect to receive a questionnaire from your MSP that attempts to uncover your organization's most important goals. Although the client onboarding process for MSP's may vary, an onboarding questionnaire should always be expected. This questionnaire will provide the MSP with insight so they can most effectively help you reach your goals. The questionnaire will likely ask questions about how many full-time support staff you have and if the MSP is intended to supplement this staff.  
If you're seeking PeopleSoft managed services support, the onboarding questionnaire should include questions about which PeopleSoft suite you use, which modules you're seeking service for, if you're seeking functional or technical support, if PUM updates are needed, and which database platform you use. It should also ask about customizations, how many interfaces are within your system, if you prefer onshore, offshore, or both kinds of support, and if you have a current MSP partner.
Cloud managed service providers for your Cloud ERP or Cloud HCM applications will likely provide a questionnaire that asks questions about which modules you're running, if you have plans to implement new modules/functionality, what your experience with Oracle support has been like, and what experience your current support staff has. They may also ask you to provide a list of tickets/Service Requests (SRs) that you have opened with Oracle or your current MSP within a designated time frame, so be ready to provide the MSP with this information.
2. Defined list of Support Team 
After you've filled out the questionnaire, an MSP should provide you with a list of team members who will be supporting your goals. Based on the services you seek, an MSP will designate support experts whose skills will directly align with your objectives. Introductions to team members should include contact information and roles. A designated account manager will be responsible for the process of onboarding, and other team experts will be responsible for support. Getting familiar with the support team that will be assisting you is a great way to streamline the MSP's orientation and keeping a record of their contact information will be important for the progression of your project. 
3. Terms of Engagement 
An MSP should provide you with a Terms of Engagement or Project Charter that provides an overview of objectives, expectations, project timelines, and any other necessary items the MSP may need from you. Evaluating this is important, as it will act as the framework for your project. To ensure that the plan meets your project objectives, make sure to understand the phases that the project will have, responsibilities of team members, and important meeting and milestone dates. This Terms of Engagement may also request additional information needed from your MSP before you can get started with your project.
4. Plan for Initial Meeting 
Once you and your MSP are on the same page about the overall objectives and plan of your project, the account manager of your MSP team should reach out to schedule an initial meeting. During this initial meeting, expect to create and plan recurring meetings that will occur throughout your project, and conduct an agenda for the goals of each meeting. 
5. Prepare Execution  
To prepare for the execution of your MSP support, you'll need to ensure that the MSP has access to your data. Security is a key factor to consider during this stage. At Elire, we ensure data is secure by using a VPN/Citrix with MFA connection, which encrypts us from end-to-end. Within this process, your MSP will provide you with a list of required access points that they'll need.
Once you have granted access to all required items, an MSP will test its access to uncover any issues. The MSP should consolidate a list of any issues with access and provide you with them at once. This will avoid having to repeat any missed access issues, ultimately saving time and increasing efficiency of the onboarding process.
The MSP onboarding process sets the stage for the future of the relationship with your support staff, so using this checklist to ensure that you and your MSP are on the same page from the start will foster efficiency and alignment. Once the onboarding process is complete, you'll begin to leverage the benefits that an MSP can provide to your existing applications. To learn more about the expertise that a Managed Services Provider can give to your optimization initiatives, read our blog post, "Extending Managed Services to Get More Value."
If you're looking to find an experienced MSP for your organization's needs, Elire is here to help. We help our clients unlock the full potential of their software investments by acting as a trusted advisor, providing application development, incident and release management, and special project service offerings around security, end-user training, change management advisory, and new feature implementation.
Our proven success with clients is built on our ability to provide strategic guidance to enhance business processes and unlock the full potential of your organization's software investments. To learn more about Elire's Managed Services, visit our Managed Services Page and reach out to [email protected].