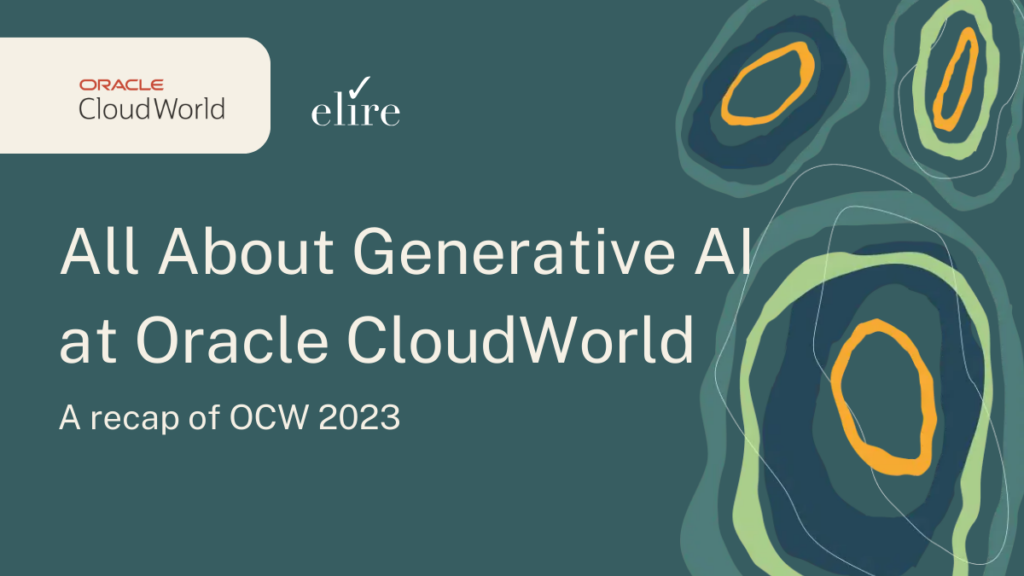 Oracle hosted their annual CloudWorld conference in Las Vegas, Nevada September 18-21, 2023 for four days filled with solution keynotes, partner conversations, networking, and application learning. The conference was spread through the Venetian conference areas and made for a vibrant learning hub for all things Oracle. The ever-expanding Oracle Redwood branding was present throughout the show and featured large photo props and branded panels that made for an immersive experience.
As an Oracle PeopleSoft and Cloud Partner, Elire was proud to exhibit at Booth #40 in the Exhibitor Hub. Elire joined other Oracle Services and Application partners on the show floor to connect with customers, showcase Elire's PeopleSoft to Oracle Cloud capabilities, and connect with other Oracle Experts. Elire was fortunate to be positioned next to the Oracle Applications Hub where users could connect with Oracle Fusion experts and demo features within their Finance, Supply Chain, HCM, and Customer Experience applications.
Elire hosted a happy hour on Monday night to kick off the event, which was a wonderful celebration of our Oracle Partnerships, Valued Clients, and New Connections. Elire Team Members and Attendees enjoyed apps and Top Golf over the Vegas Skyline on a beautiful Nevada evening.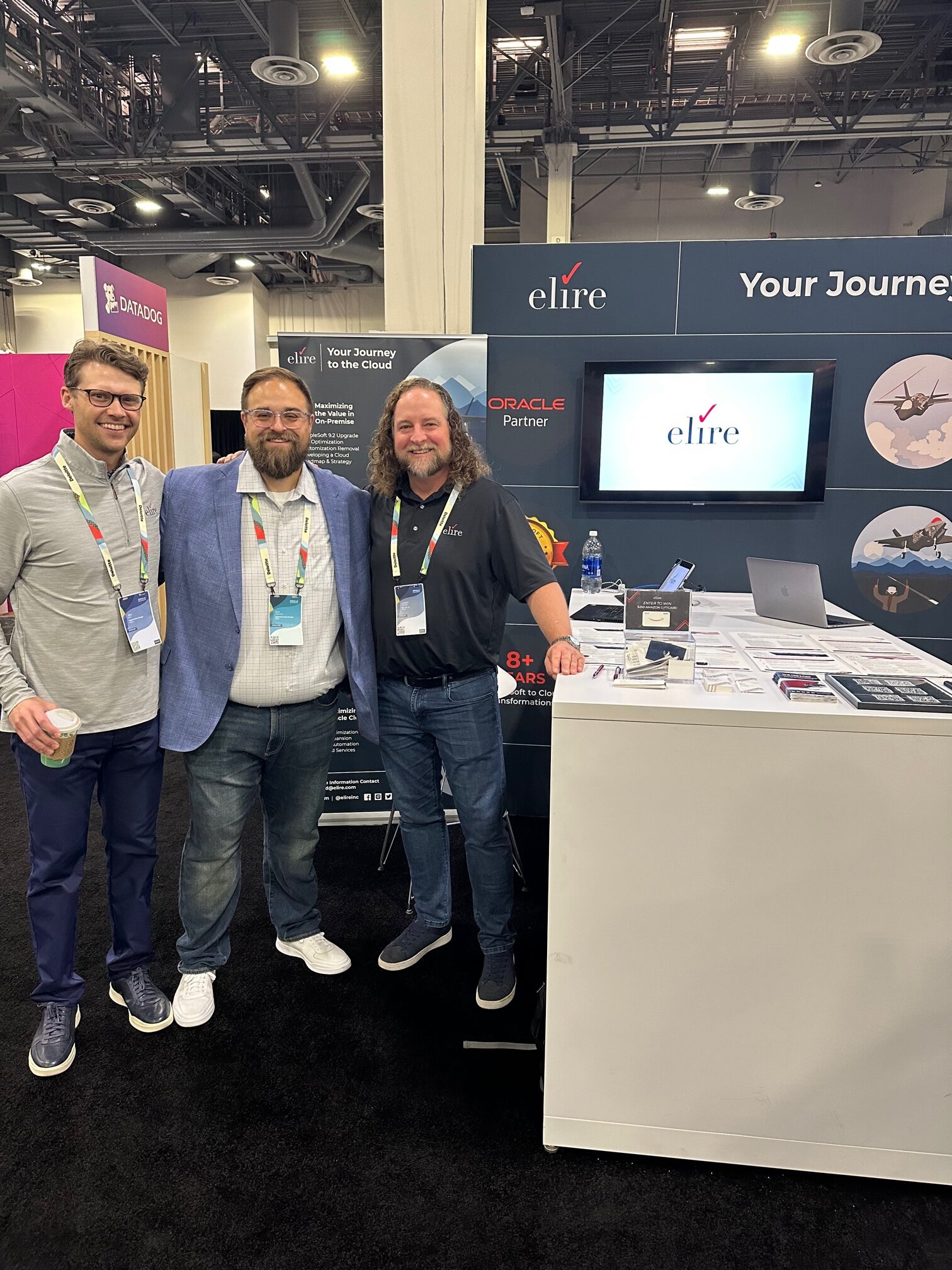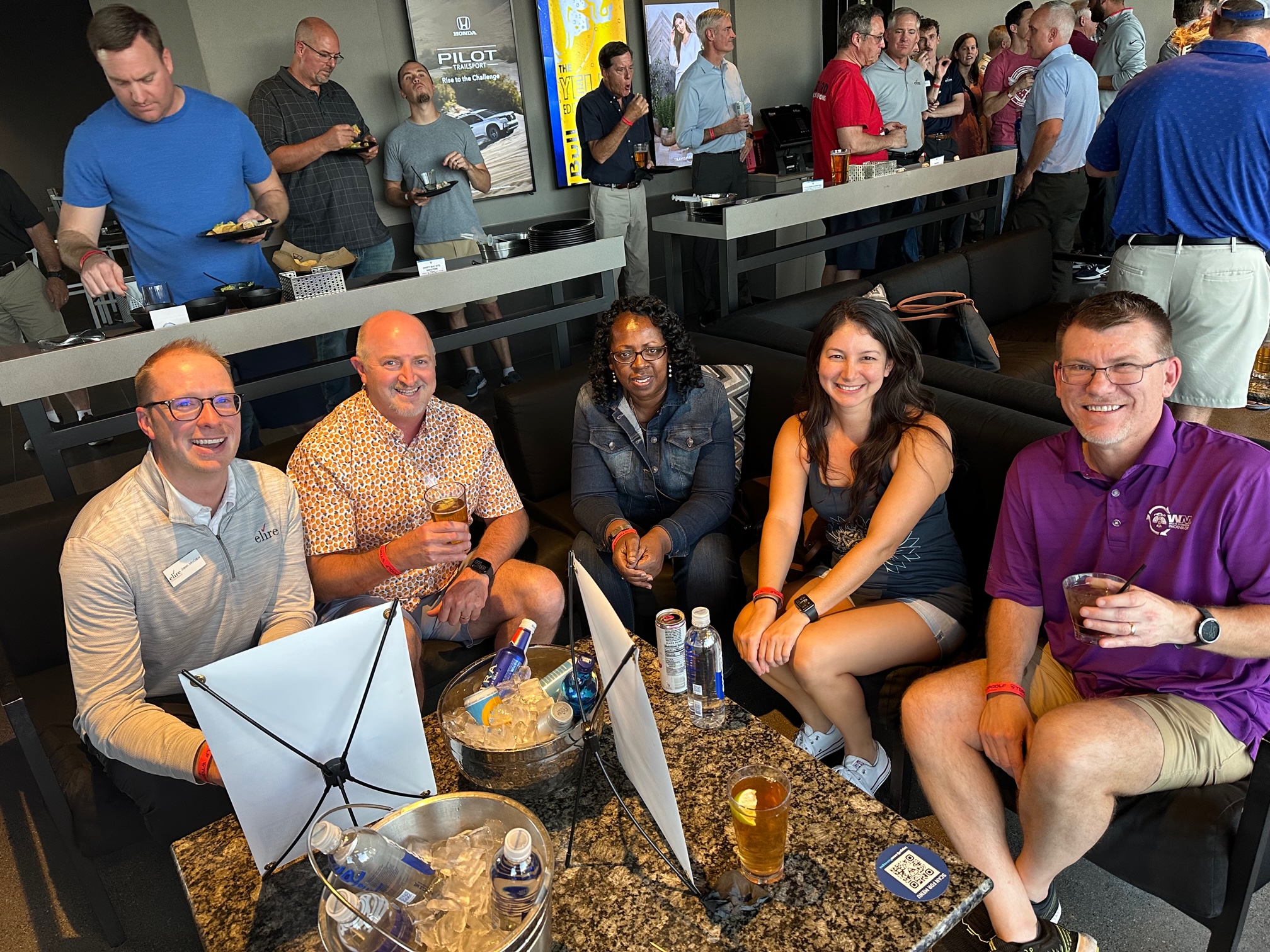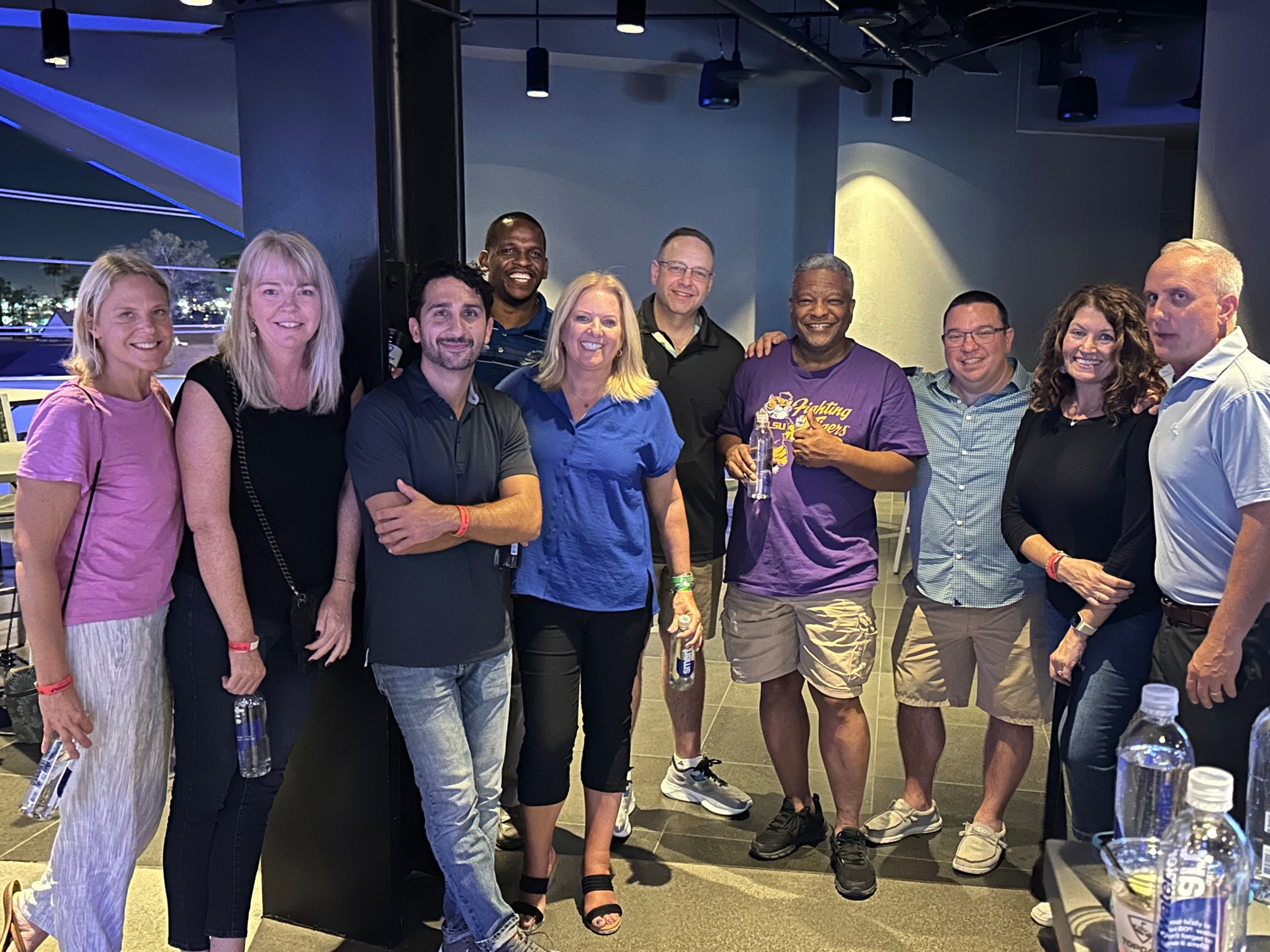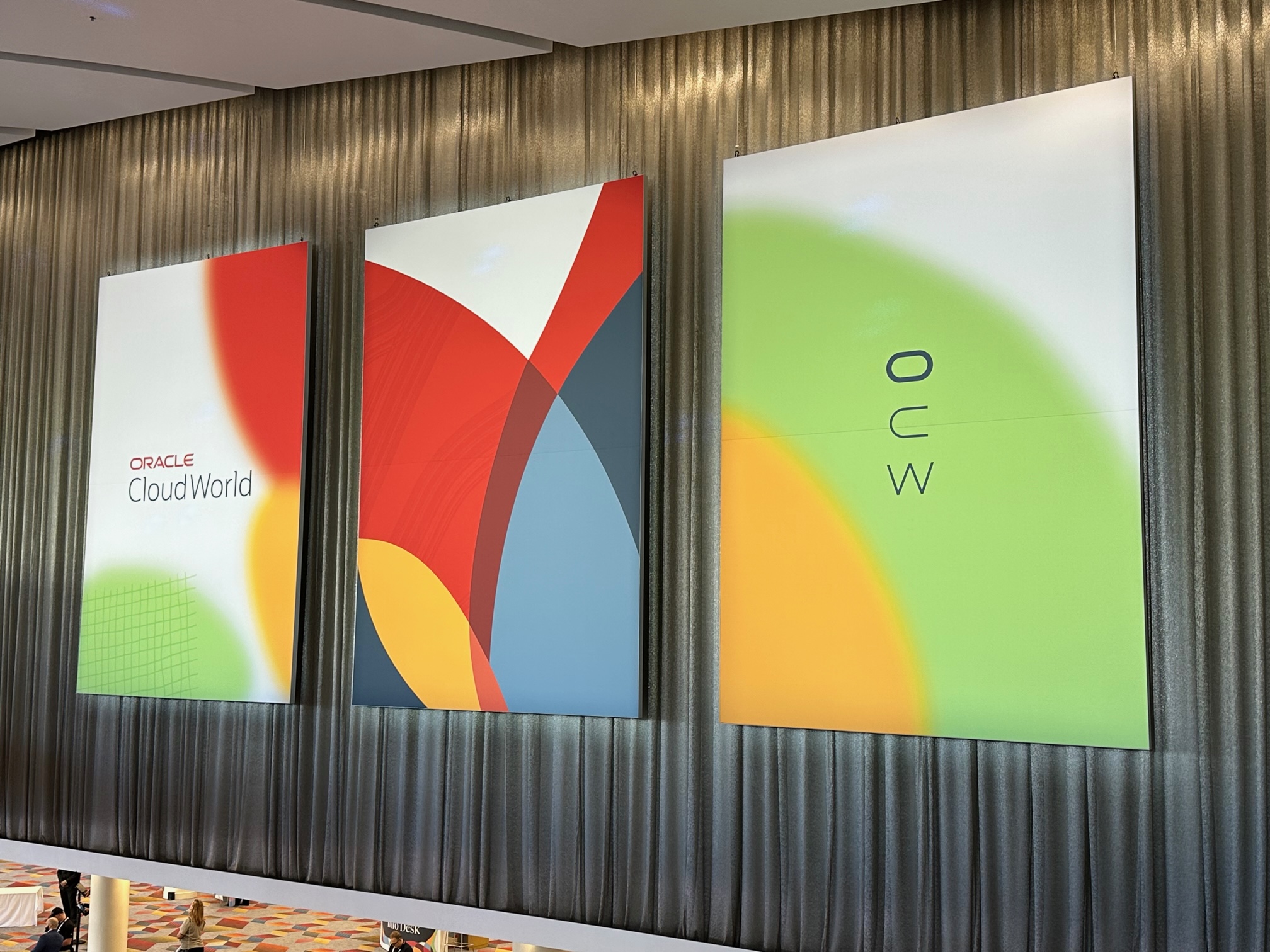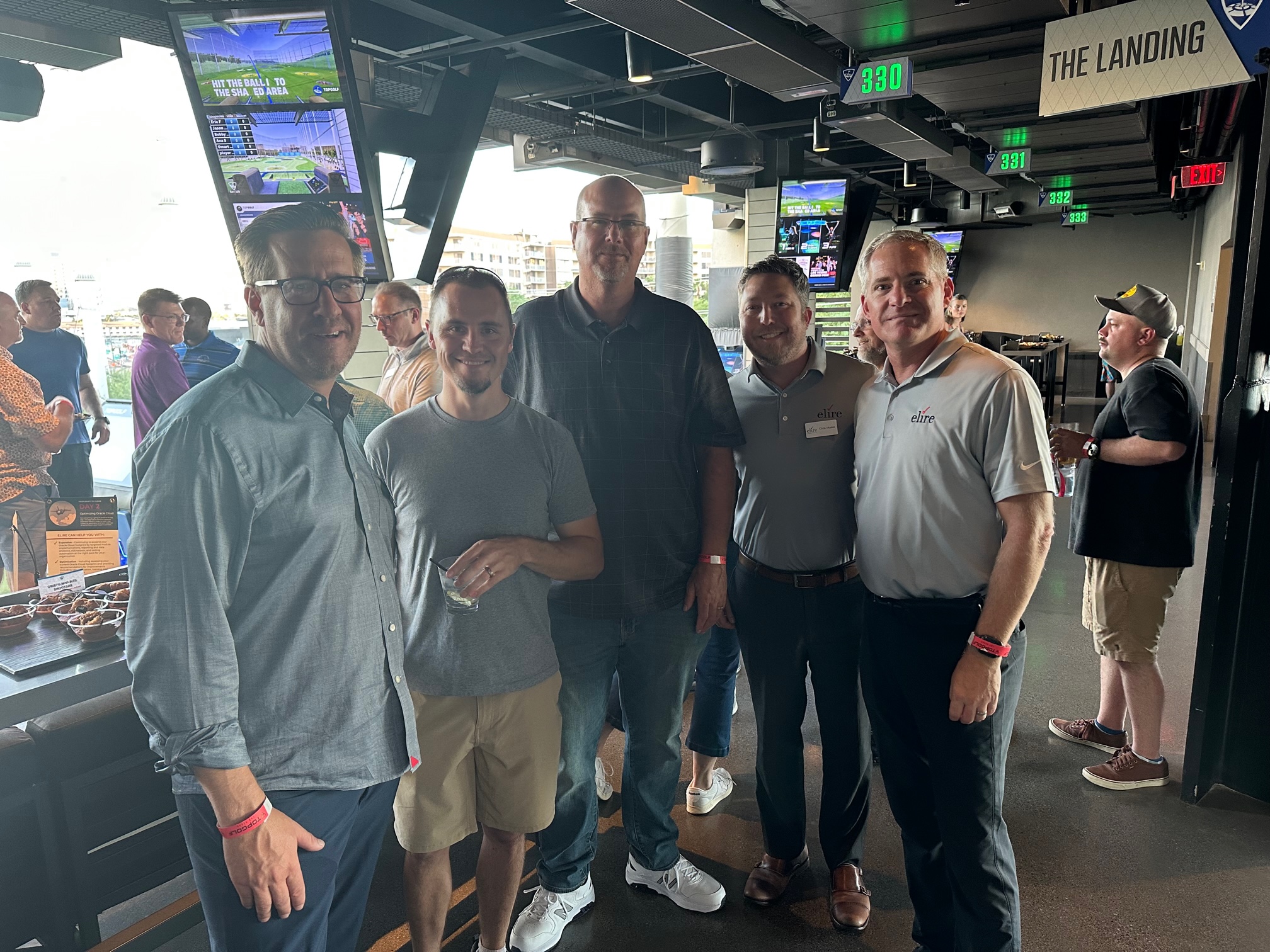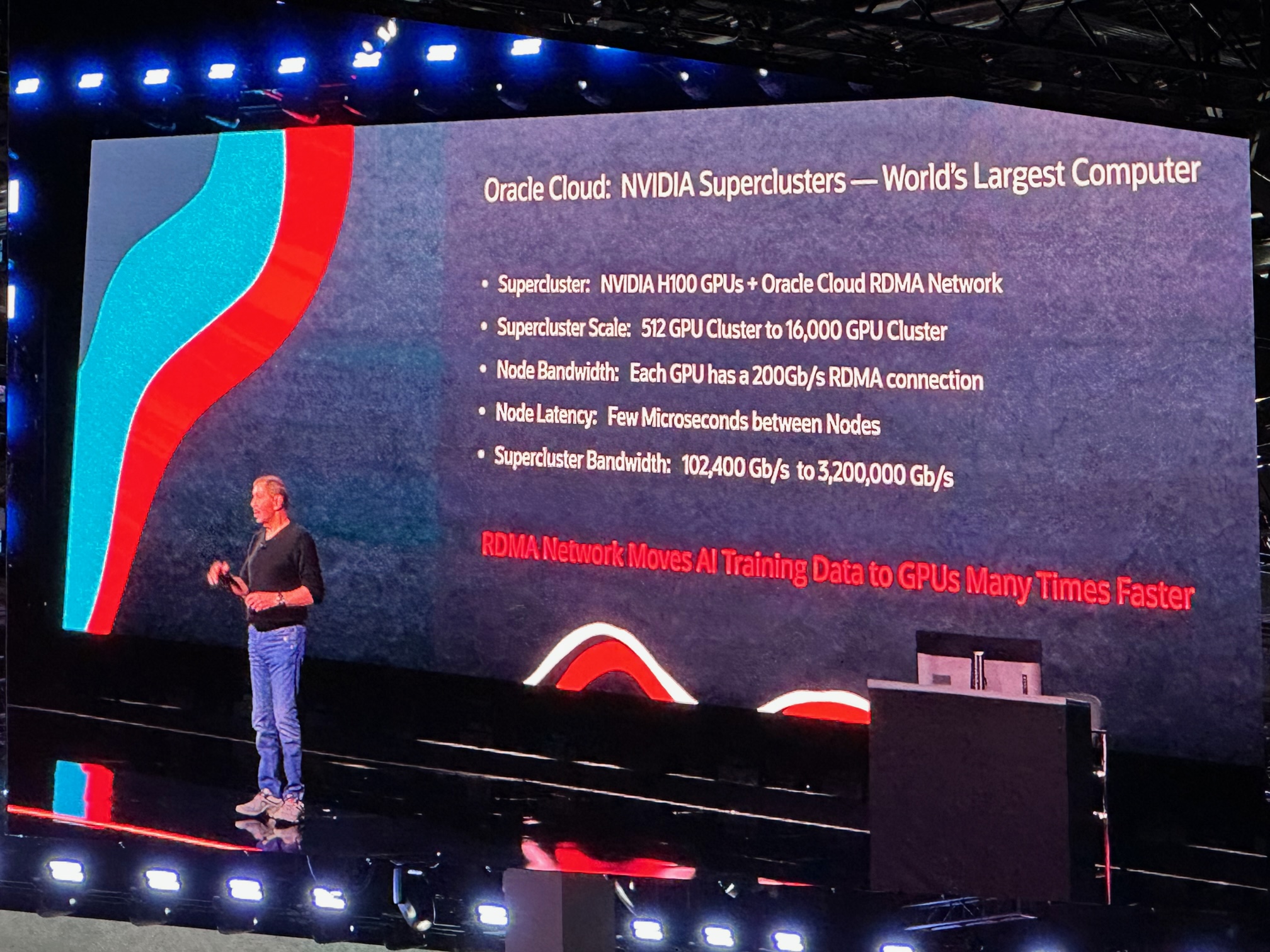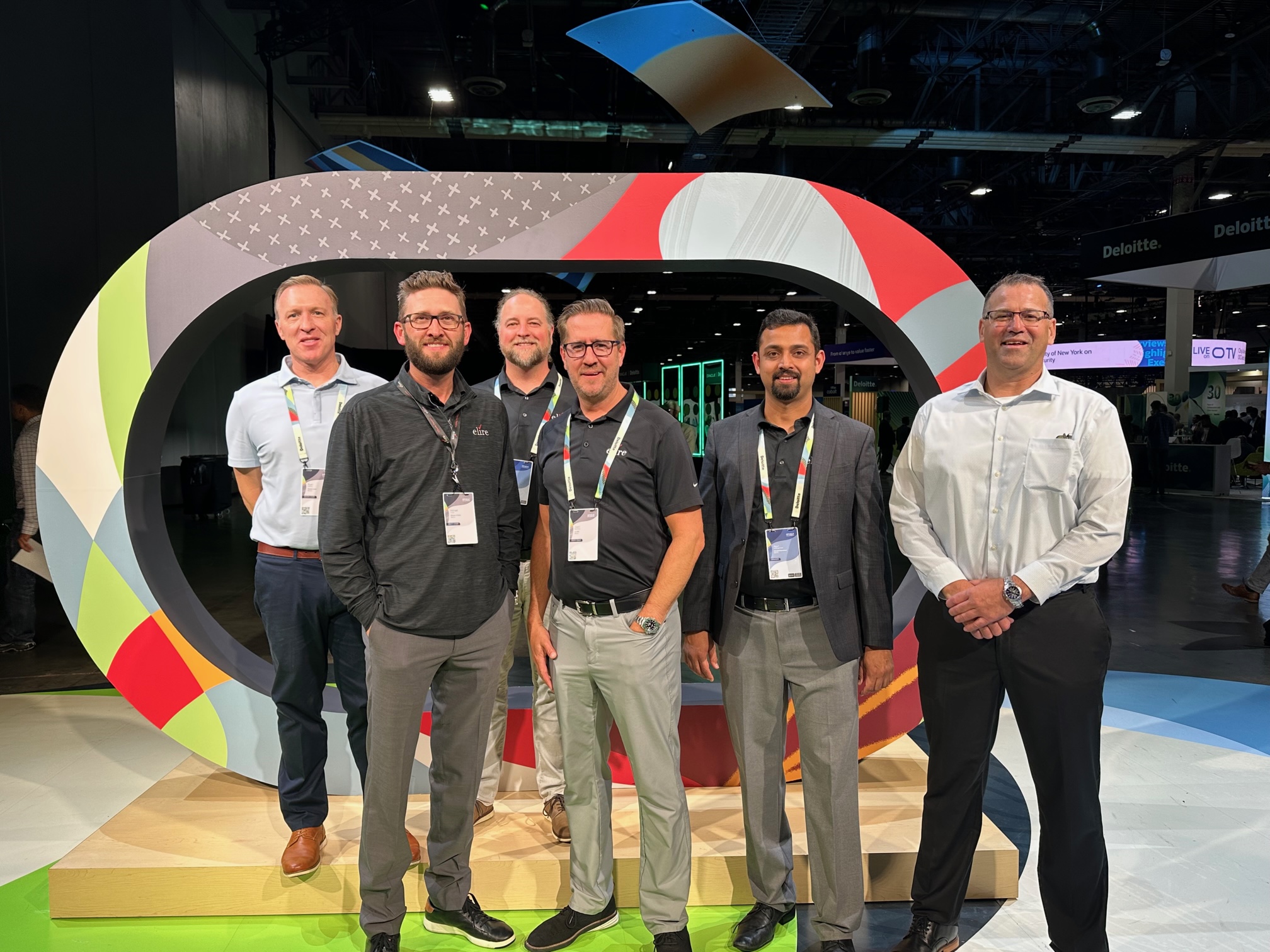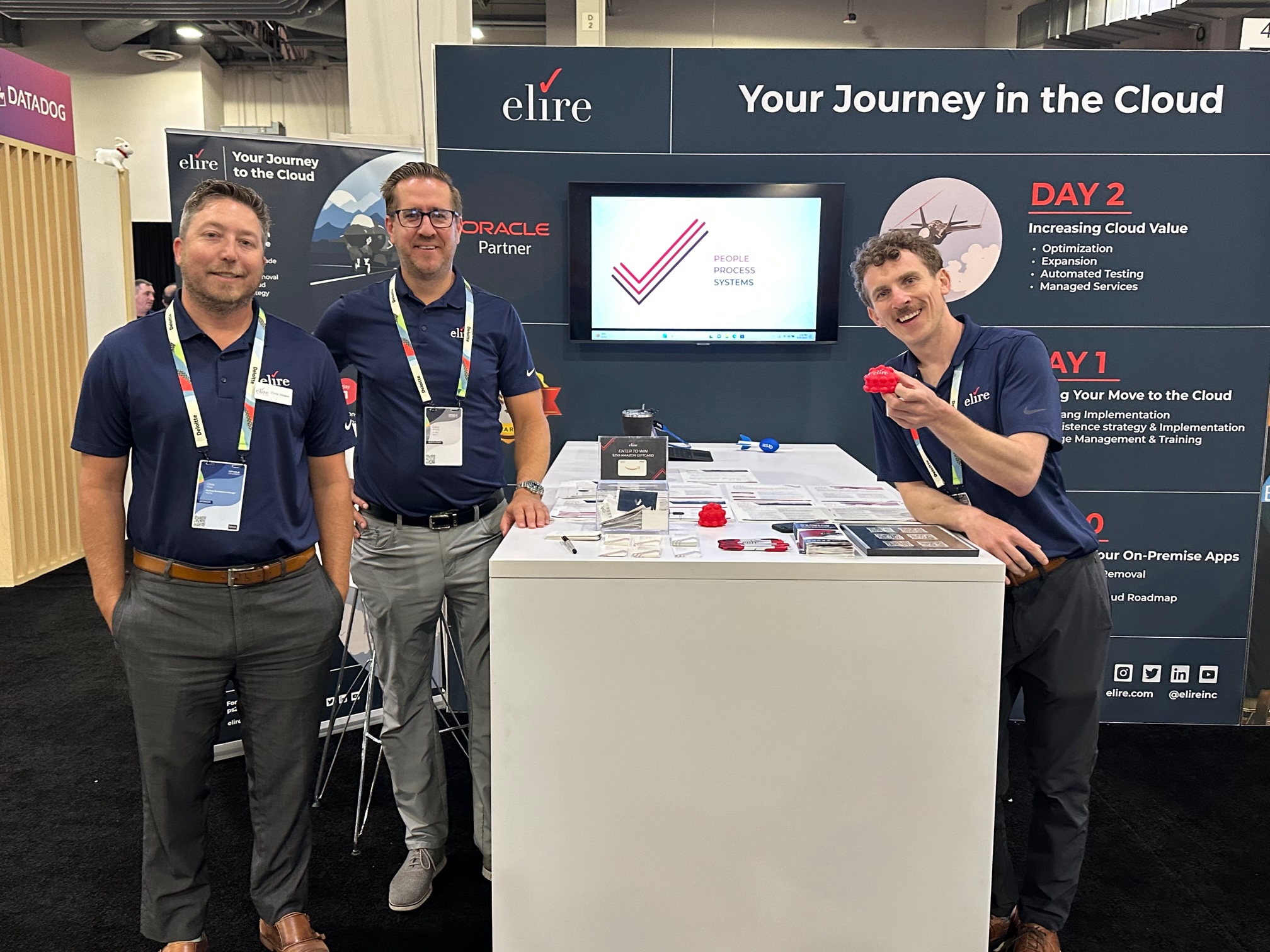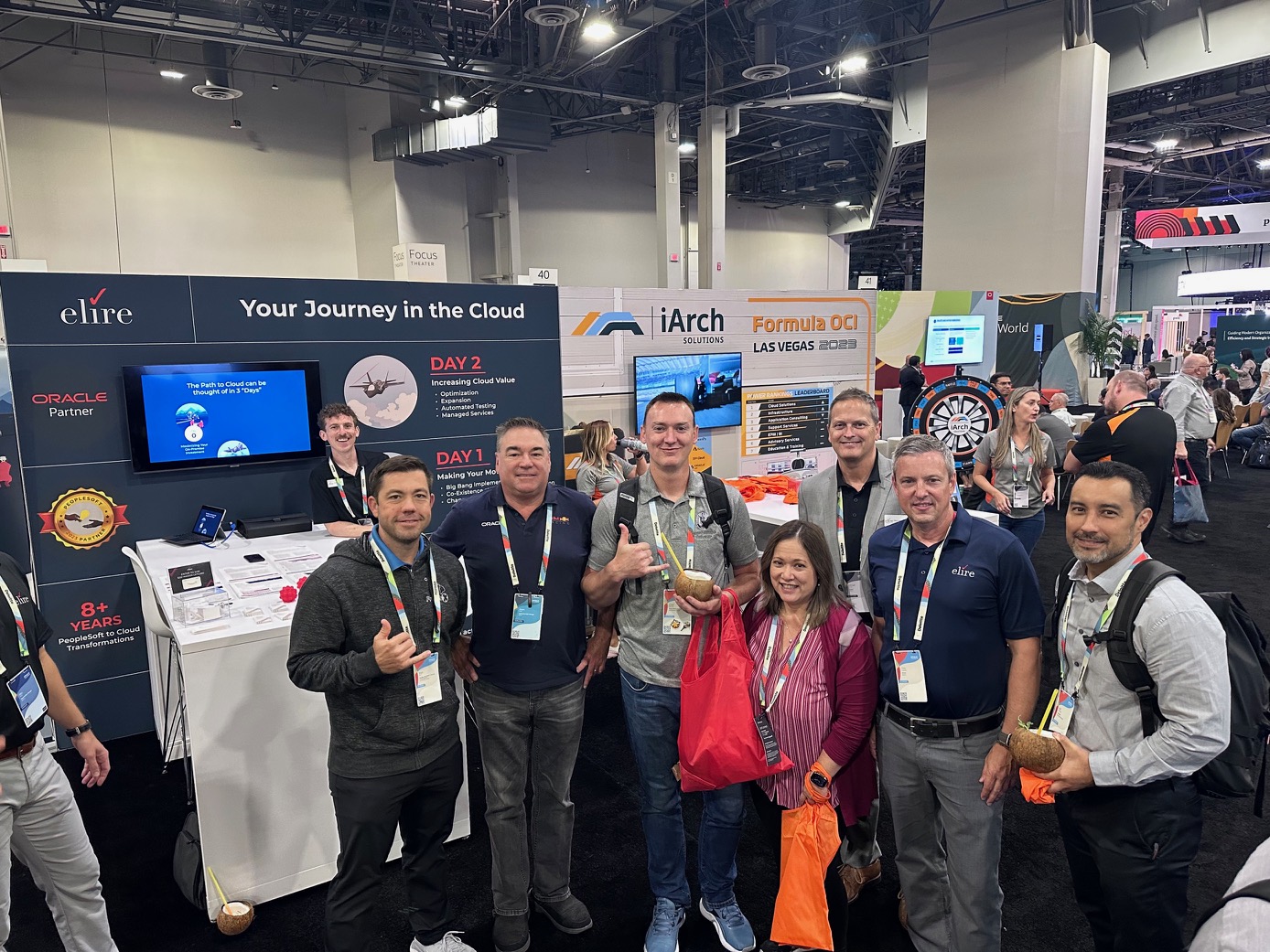 The Keynotes
This year's keynote by Oracle founder and CTO Larry Ellison focused on the broader reach of Oracle as a technology giant. The continued innovation and expansion into new verticals, including the agricultural industry and healthcare industry with the acquisition of Cerner, were key components of the conversation. The keynote still mentioned updates to Oracle's Autonomous Database with the inclusion of Generative AI to eliminate human error, however, the main focus of the keynote was Oracle's expansion into new areas and the evolving technology landscape due to Generative AI. Read the full recap here.
Oracle CEO Safra Catz also delivered a compelling keynote highlighting Oracle Customers who have taken the current business environment and taken the opportunity to do more with their applications to drive value. Key Oracle customers like Uber, TIM Brasil, Emerson, and First Solar took the stage to showcase how their organizations work with Oracle to deliver solutions that drive their business growth, innovation, and stability during economic uncertainty. Read more about the keynote here.
Fusion HCM Cloud Updates
Perhaps some of the most exciting conversations at Oracle CloudWorld were around the continued innovation in Oracle Fusion Cloud HCM. Oracle EVP, Applications Development, Chris Leone detailed the strength in user adoption and innovation for the HCM Cloud Platform. In the presentation, Leone sited an impressive 45M HCM Cloud Users with 80% Talent Adoption and 75% Payroll Adoption. On point with the theme of the conference, many of HCM Cloud's new features leverage Generative AI to provide on-demand assistance and built-in prompts to improve results on a secure platform with tight controls run on Oracle infrastructure. 9-10 Embedded Generative AI Use Cases are now available for Candidate qualification, career summaries, job match, employee recognition, and more, with 100's of use cases to follow in subsequent releases.
Oracle Me has also been expanded to include Oracle Grow and Oracle Celebrate. Oracle Grow is the only AI-driven platform unifying learning, skill development, and career mobility to amplify individual success. Oracle Celebrate is a first-of-its-kind solution that aligns recognition with company values to cultivate a culture of appreciation and recognition, while encouraging more impactful peer-to-peer interactions. The continued expansion in Oracle Me points towards Oracle's investment in the employee end-to-end experience within Oracle Cloud.
Two demos were also provided showcasing the true power of embedded generative AI. Oracle Workforce Scheduling and Oracle Workforce Labor Optimization provide demand-based scheduling for all industries. This advanced scheduling and labor optimization solution connects business data in one native cloud to deliver accurate, timely, and flexible schedules for the organization, managers, and employees in all industries.
The second demo provided showcased the new generative AI features within careers, including the Employee Performance summary, which aggregates data from peer reviews, 1:1s, and other milestone reviews to provide a snapshot for managers when beginning the annual review process. It also highlighted the ability for employees to create new goals and utilize the AI capabilities to build plans for achieving the goals and achieving the next career position for them.
Within HCM the possibilities are truly endless to maximize productivity and leverage your data to provide insights that drive employee and organizational growth. View the link here for the Oracle HCM Cloud Solution Keynote.
Fusion ERP Cloud Updates
The Oracle Fusion ERP Cloud Keynote: Innovating in Finance, Thriving in Disruption, took a similar approach as Safra's Keynote, engaging customers and partners to showcase the continued expansion of Oracle ERP Cloud. Rondy Ng, Executive Vice President, Applications Development at Oracle facilitated the conversation also centered around how generative AI and next-gen finance innovations such as embedded B2B Banking and payment services can deliver fast ROI to increase operational control, unlock cost efficiencies, and power the "agility to thrive."
Much of the conversation was dedicated to updates on Oracle B2B which debuted at Oracle CloudWorld 2022. The application continues to expand with 50+ mutual Oracle Cloud and JP Morgan Customers as early adopters for the delivered banking integration. This was showcased further with the description of "touchless expenses" with a JP Morgan/Oracle Cloud card that automatically logged expenses with little human intervention except with variances to expense policy. B2B now extends past just financials and into logistics with FedEx, where freight analytics, on-time delivery, and ESO compliance are now leveraged to optimize logistics costs.
The session also featured the partnership with Oracle and Mastercard for fully integrated virtual payments.
Enhancements to Oracle ERP Cloud centered again around Generative AI, including a "recipe-based" machine learning model where Oracle loads your data to ensure you are receiving accurate, informed results, as well as extending the system to bring in your own data models where applicable.
Next Gen finance pairs traditional AI which is leveraged to produce the numbers needed, and generative AI to build the story to explain the results. Explore ERP Cloud New Features with the keynote here.
What's Next?
These highlights are just a small sampling of the innovations and knowledge sharing taking place at Oracle CloudWorld. Main stage and Solution Keynotes are available for the next month on the Oracle Demo Site.
For those looking to do more with their Cloud Application, or explore these new features, Elire is here to help with our team of certified Oracle Cloud Experts. Email [email protected] to connect or visit our website – https://elire.com/services/oracle-cloud-services/.