Success Delivered™ Strategic Roadmap Services
Is your business struggling with a major decision?
Imperfect information can prevent organizations from making a decision about the correct course of action. Even when a course is selected, the lack of stakeholder buy-in or a strong business case can create barriers to execution. All of this can cause organizations to be trapped within the current state and unable to achieve their desired future state.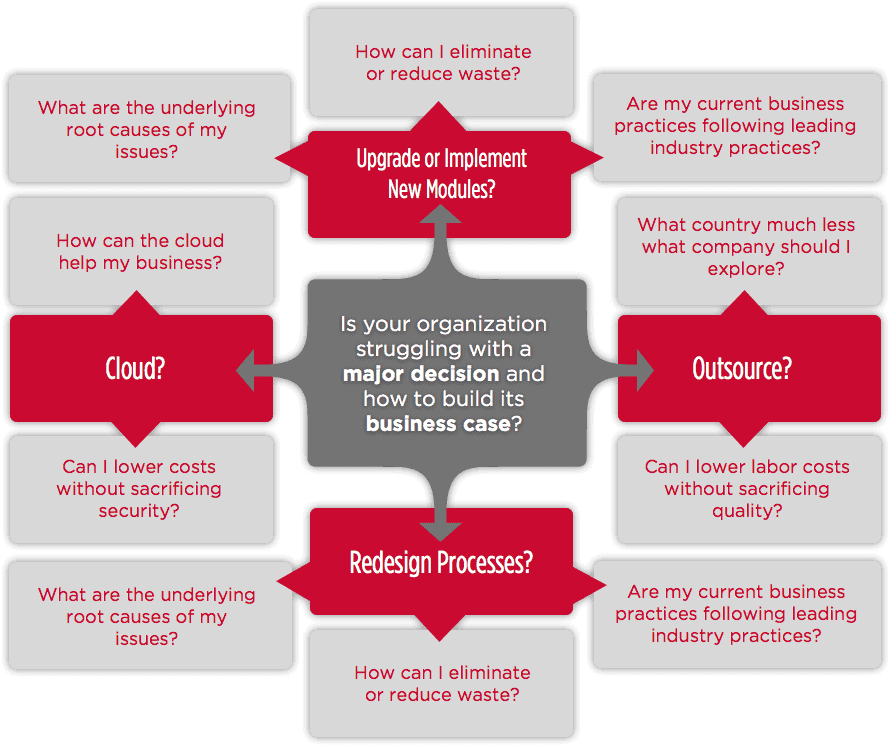 Follow Elire's Success Delivered™ Strategic Roadmap Methodology in order to:
Release the paralyzing fear and anxiety of making the wrong decision, especially when budget dollars are tight
Develop the materials and produce the data necessary to win internal support for the project
Avoid jumping immediately to solutioning and project work without understanding true project impact, benefits, technology, etc.
Move forward with confidence by leveraging our proven methodology
Save time, money and resources by putting in the effort upfront to avoid project rework