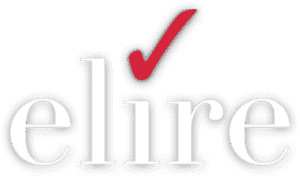 Project Management Services
Leverage Elire's proven Project Managers to deliver your project on-time and on-budget.
Elire's Project Managers strive to introduce a standardized and consistent framework into Client projects. Our Project Managers provide a robust set of industry-leading project tools and templates to help align project delivery outcomes across all areas, achieving greater project success
Leverage an Elire Project Manager to:
Increase the likelihood a project will be successful and produce the desired outcome
Decrease risk by avoiding scope creep, missed timelines, and/or budget issues
Establish governance and reporting structure
Join Elire's monthly Project Management Newsletter! Each month we'll feature tips and templates to improve your Project Management acumen, and links to upcoming events!
Service Offerings
Project Management Guidance

– Elire assists clients on smaller projects that may need additional guidance throughout the project life cycle

Part-time Project Management Support

– Elire works side-by-side with clients to co-manage project activities including processes, procedures, documentation, and other tasks or deliverables

Full-time Project Management Support – Elire assumes responsibility for project management and directs all PMO activities