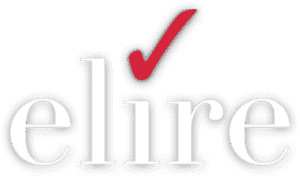 Elire Success Delivered™ Methodology
Elire's proprietary methodologies are designed to challenge the status quo and provide innovative solutions to current pain points.
The Project Lifecycle
Our team leverages proprietary Elire Inc. Success Delivered™ methodology, templates, tools, alliances with strategic software vendors, and a dedication to innovation to respond to our clients' unique business challenges and opportunities. We specialize in the full suite of Oracle PeopleSoft Enterprise modules and provide an array of consulting services encompassing all phases of a project lifecycle.
Plan / Mobilize
We will use our deep experience of critical success factors to:
Complete a RACI for in scope processes
Establish project management structure
Develop quality assurance program
Prepare effective work plans and schedules
Conduct training on the Success Delivered™ methodology
Software Install
We will use our extensive knowledge of upgrade methodology to:
Understand future state hardware and software requirements
Develop environment strategy
Install and validate Demo
Evaluate and apply any PUM updates
Produce compare reports
Develop upgrade checklist
Complete initial upgrade to create DEV
Fit Gap Design
We will use our knowledge of business process best practices to:
Ensure the technical upgrade minimizes the impact on the end users

 

Understand new required PeopleSoft 9.2 configurations
ReApp / Config
We will use configuration and development standards to:
Assist with the configuration and unit testing of future state changes
Assist with the development of configuration scripts
Assist with the development and unit testing of future state enhancements, reports, interfaces, and workflow

 
Test Moves
We will use our extensive experience with testing best practices to:
Develop testing vision and strategy
Assist with the development of test plans

 

Complete test moves
Oversee execution of test scripts to verify the system is ready and that users can do their jobs in future state
Follow detailed defect resolution strategy
Upgrade
Finally, we will use our knowledge of critical success factors to:
Develop help desk and support strategy
Conduct mock moves to finalize cut-over checklist and timings
Develop a contingency plan
Upgrade

 

Stabilize the future state system