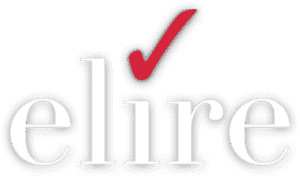 Elire Success Delivered™ Methodology
Elire's proprietary methodologies are designed to challenge the status quo and provide innovative solutions to current pain points.
Elire Implementation Project Lifecycle
Elire leverages our proprietary Elire Success Delivered™ methodology, templates, tools, alliances with strategic software vendors, and a dedication to innovation to respond to our clients' unique business challenges and opportunities. We specialize in the full suite of Oracle E-Business Suite modules and provide an array of consulting services encompassing all phases of a project lifecycle.
Plan
Elire will use its deep project management experience to quickly and efficiently:
Establish project management structure
Develop quality assurance program
Prepare work plans and schedules
Finalize team organization and staffing
Conduct project team training on the Elire Success Delivered™ methodology
Evaluate
Elire will use its deep industry experience to:
Assess current business processes and system architecture
Conduct functionality workshops of future-state functionality/
capabilities
Document and prioritize requirements
Identify gaps in business processes, reporting, systems integration, and data conversions
Document disconnects in the current state
Design
Elire will use its knowledge of best practices to:
Develop future-state business process design and system architecture
Design future-state organizational structure and detailed roles required to execute business processes in future environment
Configure / Construct
Proper configuration and development standards are used to:
Define specifications to satisfy requirements not supported by the standard EBS software
Establish base table maintenance strategy and procedures
Identify configuration values for base tables

 
Test
Elire will also use its vast implementation experience to:
Develop global testing vision and strategy
Identify tools to support testing vision
Prepare and execute test scripts of future-state solution
Document and follow detailed defect resolution strategy
Implement
Finally, Elire will guide you through the final phase by developing:
Help desk and support strategy
Cut-over strategy
Contingency plan