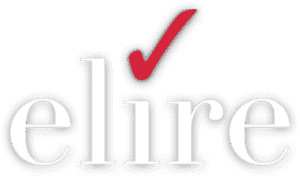 Elire Success Delivered™ Methodology
Elire's proprietary methodologies are designed to challenge the status quo and provide innovative solutions to current pain points.
Elire has used our proprietary Success Delivered™ Methodologies at 200+ clients across our 14+ year history.
These methodologies have proven to be a successful approach to help guide our clients to success, time and time again, over the course of our firm's history. The Methodologies are built on a strong foundation of 20+ years of our partners' experience, depth of industry knowledge, and applying that experience and knowledge to what we know works. Elire has proven methodologies specifically tailored for our Implementation, Upgrade, and Cloud services that are second to none in the industry.
Further, Elire understands the larger trends in the marketplace and how to best incorporate the newest ERP technology into your organization's infrastructure. We recognize the shift away from only focusing on savings and keeping up with support services to also focusing on how a new or upgraded technology tool can add value for your firm's daily activities. Therefore, the Elire methodology changes slightly from project to project. It's a flexible model that can be tweaked to fit each project and organization's specific needs. This is what truly makes Elire and our methodology unique.