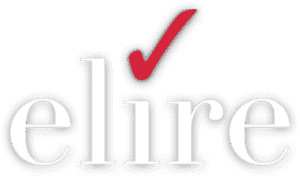 Elire in the Community
At Elire, it's not only about going live on time and on budget. It's about giving back, creating a legacy and making a difference in our community.
We do this by partnering with great charitable organizations whose missions are to help and serve others in various areas (burn victims, the homeless, cancer patients, youth development, etc.). Below please find a few organizations which hold a special place in Elire's hearts. We look forward to continuing to partner with these organizations in the years to come.
Please click on each logo below to learn more information and/or donate to these great causes.
Helping to make the world a better, healthier and more joyful place—one athlete, one volunteer, one family member at a time.
We support community-based fundraising for people with unmet medical and related expenses due to cell and organ transplants or catastrophic injuries and illnesses.
Our mission is to support children who have experienced burn trauma and firefighters after a medical diagnosis as their family navigates the first hours, days and months of this reality. 
We have made it our mission to build communities free from violence by providing holistic healing for every member of the family.
Enables all young people, especially those who need us most, to reach their full potential as productive, caring, responsible citizens.
The Alzheimer's Association is the leading voluntary health organization in Alzheimer's care, support, and research.
Capital City Crew provides an opportunity for inner-city youth to play ice hockey through our partnerships with the Wake County Boys & Girls Clubs, Raleigh Youth Hockey Association (RYHA), and the Carolina Hurricanes.
Lost Our Home Pet Rescue focuses on both pets and people in crisis, and are dedicated to rescuing pets abandoned or at risk of homelessness.
For Love of Liam & Gloria was started to honor a Team Elire member's kids, who were lost to Congenital Heart Defects.  Proceeds from the walk are donated to the cardiac program at Children's Hospitals and Clinics of Minnesota.