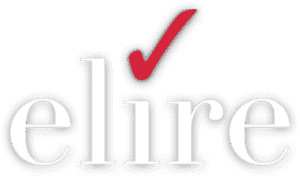 Choose Success
Elire helps our client partners achieve success by efficiently implementing, upgrading, and integrating enterprise software investments and industry best practices, processes, and procedures.
Established in 2005, Elire is a Minneapolis based full-service consulting firm with 15+ years of experience in successfully completing projects for our customers.
We help our clients achieve success by efficiently implementing, integrating, and upgrading their software investments. In addition, we also provide strategic guidance and support to assist with a wide variety of business process improvements, and specialize in helping our clients unlock the full potential of their software investments.
Best Practice Methodology
A critical project success factor is Elire's Success Delivered™ Methodology, developed with over 25 years of industry experience in Business Process Optimization, ERP Upgrades and implementations, and Strategic IT Advisory Services.
Mission:
To be a Trusted Advisor for our Clients.



Vision:
Only by team collaboration are we able to accomplish our mission and make Elire the industry's best consulting firm for clients and employees.
An on-time, on-budget PeopleSoft HCM 9.2 Upgrade and simultaneous assessment and implementation of ePerformance and Manager Dashboard modules.

Read More

Alliant engaged long-time Trusted Advisor, Elire for PeopleSoft PUM Image Update and 8.58 PeopleTools Upgrade. 

Read More

ATCO engaged Elire for a two-phase Oracle Cloud Cash Management Assessment & Re-implementation.

Read More

Elire and Channel Control Merchants partnered to complete a Cloud ERP optimization to leverage best practices and implement quick wins to improve performance

Read More

Elire was engaged to perform hands on development of over 100 PeopleSoft Test Framework (PTF) scripts in City of Albuquerque's existing FSCM Environment, and 50 scripts in their HCM environment.

Read More